Goals for September
Not such a good month in August! I was away in Greece for the start of it, and I've been super busy at work since I got back. I haven't actually completed any of my goals for August! However, I'm hoping to move onto a different department at work, where I should be working less hours; I should find out about this some time this week. If this happens, I'll have a lot more time for blogging, writing and reading.
So, these were my goals for August:
- Spend half an hour each day blogging -
Although I didn't quite manage half an hour every day, I have been blogging more. I've visited other people's blogs more this month than I have for a long time, so I'm working my way up to half an hour a day.
- Finish my outline -
This one I haven't done simply because the outline needs quite a lot of work; I've reached a point where I need to completely change part of it, and I need a large block of time in which to do it.
- Spend two hours a week writing -
Once again, I didn't manage this one because of being super busy at work.
Here are my goals for September:
- Spend half an hour a day blogging - I've settled back into my routine now, so this should be easier to achieve.
- Finish my outline - I'm hoping to take part in NaNoWriMo this year, so I need to get my outline finished soon! I'm determined to get it done this month.
- Read 4 books - I caught up with my Goodreads reading challenge (50 books this year) while I was in Greece, so as long as I read 4 books a month I should smash it.
Here are the 4 books I want to read this month: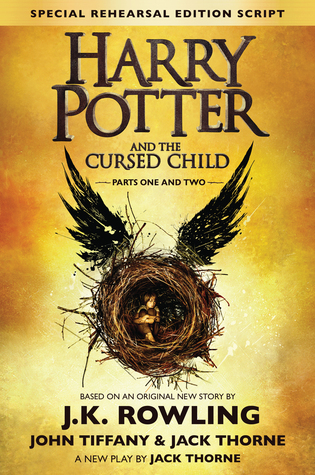 Harry Potter and the Cursed Child -
I'm kind of late to the party with this one; I was midway through the Harry Potter series when it came out and I wanted to finish the series before I read it. I just finished Deathly Hallows on Sunday (there were lots of tears) and started reading Cursed Child on Sunday night. So far, I'm not convinced. It seems more like fanfiction than an actual Harry Potter story.
United by Melissa Landers
- This is the third book in the Alienated series, also new out this month. Apparently September is a good month for books!
Soulless by Gail Carriger
- This book is of the steampunk genre, which is why I want to read it. Those of you who read my Celebrate post on Friday will remember that I went to a steampunk festival in July, which I really enjoyed. It made me want to know more about it, hence the book.
What are your goals for September? Are you planning to read anything interesting this month?